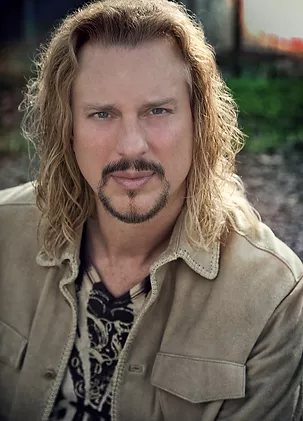 ABOUT ANTHONY LITTLE & MEGABITE MUSIC GROUP
Tina Turner, Justin Timberlake, Backstreet Boys, Reba: these are just a few of the names that multi-platinum, award-winning songwriter/producer Anthony Little has worked with. With some 25+ years in the industry, and as an accomplished musician in his own right, Anthony's name is synonymous with everything from jingle writing, to artist development, to music business management. Committed to his craft, Anthony exudes equal amounts of passion and enthusiasm for every element of the business he touches.
"I think what I do best," explains Anthony, "is helping artists navigate through the land mines of the industry to create a space where they can discover their highest potential. It's a collaborative effort that requires patience and diligence, as well as knowing your target audience and knowing your competition.  My job is to help the artist define who they are, and how they are unique to the marketplace.  Artist development, writing and producing – I love all of it.
"It's a new age in the music industry, and it's us gunslingers who find the talent, prep them, and help create and define their sound. Independent producers are now doing what the A&R divisions of major record labels did for artists 10 years ago — scouting, artist development and overseeing the entire creative process. It's an exhilarating time for guys like me who are passionate about working with artists on every level."
Combined Record Sales – 20 Million Plus
Published Songwriter
Hamstein Publishing Company
Warner Chappell Music
CAA/Crysalis Music
Peer Music
BMG
Radar Music
Artist Collaborations
Justin Timberlake (Justin Timberlake, 'N Sync)
Nick lachey (98 Degrees)
Howie Dorough (Backstreet Boys)
Kevin Richardson (Backstreet Boys)
Richie McDonald (Lonestar)
Jessica Simpson (Jessica Simpson)
Tarkan Tevetoglu (Tarkan)
Claire Wilkinson (Clairity)
Mookie Clouse (New Hollow)
Evan West (New Hollow)
Consuelo Costin (Consuelo Costin)
Producer Collaborations
Teddy Riley (Michael Jackson, Usher, etc.)
Walter Afanasieff (Whitney Houston, Celine Dion, Christina Aguilera, etc.)
Ryan Tedder (One Republic, Beyonce, Adele, Madonna, U2, etc.)
Brian Rawling (Cher, Tina Turner, Enrique Iglesias, One Direction, etc.)
Rick Wake (Mariah Carey, Jennifer Lopez, etc.)
TV/Commercials
The Young And The Restless
DHL
Kellog's
Major Label Productions
(Artist – Label)
Nick Lachey – Universal Records
Natural – BMG
Elli – Sony/BMG
Angel-La – Edel America
Kevin Chase – Interscope/Universal
Keana – Warner Music (Japan)
FITSLAND – Warner Music (Japan)
Songwriting Discography
"Go Ahead" Tina Turner 
"He Wants To Get Married" Reba 
"If Every Day Could Be Christmas" (98 Degrees, Lonestar, Richie McDonald, Donny Osmond)
"I Fall In Love Again" Nick Lachey
"In Your Love" Rhett Akins
"You Try" Bonnie Tyler
"I Give" Take 5
and many more…
BUSINESS
Studio Manger – Emerald Sound Studios (Nashville, TN)
Clients Include: Reba, Bon Jovi, Whitney Houston, Hank Jr., George Strait, Johnny Cash, Alabama, Amy Grant, Steve Winnwood, etc.
Owner – A Little Music 
International publishing company venture with Warner Chappel Music, CAA/Chrysalis Music & Peermusic.
50 plus major label releases. 
Owner/Partner – Hitch Records, Inc. (US/Germany)
Independent Record Label venture with former BMG Records President Thoma M. Stein and Grammy Award Winning songwriter Gary Baker.
Distributed through Sony/BMG
Owner/Partner – Monkee Hollow Entertainment, LLC
Developed and Launched former Sony Music recording artist New Hollow.
Released three singles that each charted #1 on Billboard 
Executive Director – Clear Track Recording Studios (Clearwater, FL)
Owner/CEO – Megabite Music Group
Let's make music together
Contact us today to get started.
Contact Us
Making great things possible 